High-integrity, high-pressure offshore drilling & pipeline equipment
Marcore, high integrity oilfield products and pipeline equipment for high pressure high temperature drilling, wellhead and subsea applications.
Wellhead and drilling products for upstream oil and gas
All Marcore products have a proven track record in the harshest offshore and onshore drilling environments. All components are manufactured under highly regulated industry product design and type approvals.
API 6A Wellhead, Drilling & Subsea Components

We can supply a full range of API High Pressure piping components for wellhead & drilling applications up to 20,000psi, including API Flanges, Tees, Crosses and Long Sweep Heavy Wall Fittings.

High-Performance Oilfield Piping Components

Marcore manufacture a full range of High Pressure heavy wall specialised butt weld fittings, unions fittings and integral crossovers for high pressure drilling, wellhead & subsea piping systems up to 20,000psi service.

Specialised Oilfield & Subsea Components

Marcore operate a range of Mazak Multi-Axis machining centres which provide our clients with an excellent degree of flexibility and high precision machining options. Mazak are recognised as the world leaders in CNC machine tool technology.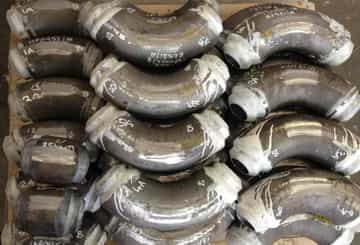 Quotes & Availability
We're here to help you with your enquiry. Please contact us with your requirements and we will get back to you as soon as possible with stock levels, lead times and pricing.
sales@marcore.co.uk